"Education is the most powerful weapon which you can use to change the world." -Nelson Mandela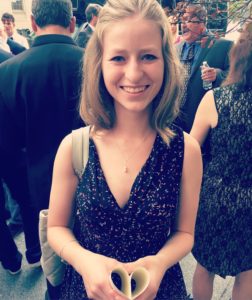 Welcome to my site! I am an enthusiastic teacher with a passion for working with young minds. My teaching background includes three years as a gen ed teacher in the state of Colorado. I taught fifth grade for two years and then switched to second grade. I worked at a fantastic Title I school in the Thompson School District. I learned more in the those three years than I ever thought possible.
In 2019, I began a new adventure. My husband and I moved to Seattle, WA. Since moving to this beautiful new city, I have had the opportunity to get to know Seattle schools and students a few different ways. For the 2019-2020 school year I had the incredible opportunity of working for Big Brothers Big Sisters of Puget Sound. I got to help Seattle kids make meaningful relationships with adults who truly care. It is there that I also began to examine equity in education more closely. In addition to my work at Big Brothers Big Sisters, I am a district substitute. This has allowed me to meet so many wonderful young people, and it has made me tremendously excited to pick up my teaching career in this beautiful city.
I come from a long line of educators, and I always knew I would go into education. I graduated from the University of Northern Colorado with a bachelor's degree in elementary education, an emphasis in math and a minor in reading. In May of 2021 I graduated with my master's degree in applied behavior analysis. Nothing fuels my fire more than seeing my students grow and become civic minded individuals. I have a passion for social and emotional learning. Education is so much more than teaching academics. We are teaching children. I open my arms and my heart to each and every student that walks through my door–no matter their race, gender, sexual orientation, economic status, or ability.